Property Investment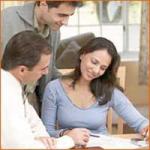 Very often, in todayĂ¢€™s times, we are often plagued by the question of investing in properties. The ongoing scenario in the market has discouraged many prospective buyers from investing in the real estate sector. But the prima facie objective lies in the fact that is your investment parallel to your requirements?

With property rates booming at a fast pace and due to inadequacy of desired properties customers are having a hard time coping up with such a scenario. The strenuous searches made by a prospective client through all the possible channels also donĂ¢€™t end up giving fruitful results.

After a few changes being implemented by the government in the area of real estate, searching extensively for your desired property might not seem to be a daunting task anymore. In addition, the government has granted 100% Foreign Direct Investment (FDI) in the real estate sector, thus opening up more doors for the prospective customers. The real estate sector has been attracting myriad customers who would like to invest in townships, commercial complexes and infrastructural projects after this long awaited change.

Manish Properties was also set up with the main objective of making the needs run parallel with the requirements. We have a strong network of potential clients who are ready to invest in primarily, New Delhi and NCR. We help in getting our clients the home of their dreams with the help of our unending database.